Our application is made up of features designed to improve and streamline the car ownership experience for your customers.
Glovebox
All your car's important stuff in your pocket. Your aftermarket products, like warranty and insurance info, are stored in your virtual Glovebox along with your car's service records. You can add your own items, too.
Messages
No one likes to talk on the phone anymore. Easily chat with a sales or service representative instantly.
Schedule Now
Easily schedule service. Schedule Now lets you schedule service easier and faster than ever before. Carmate can embed any scheduling software right into the app.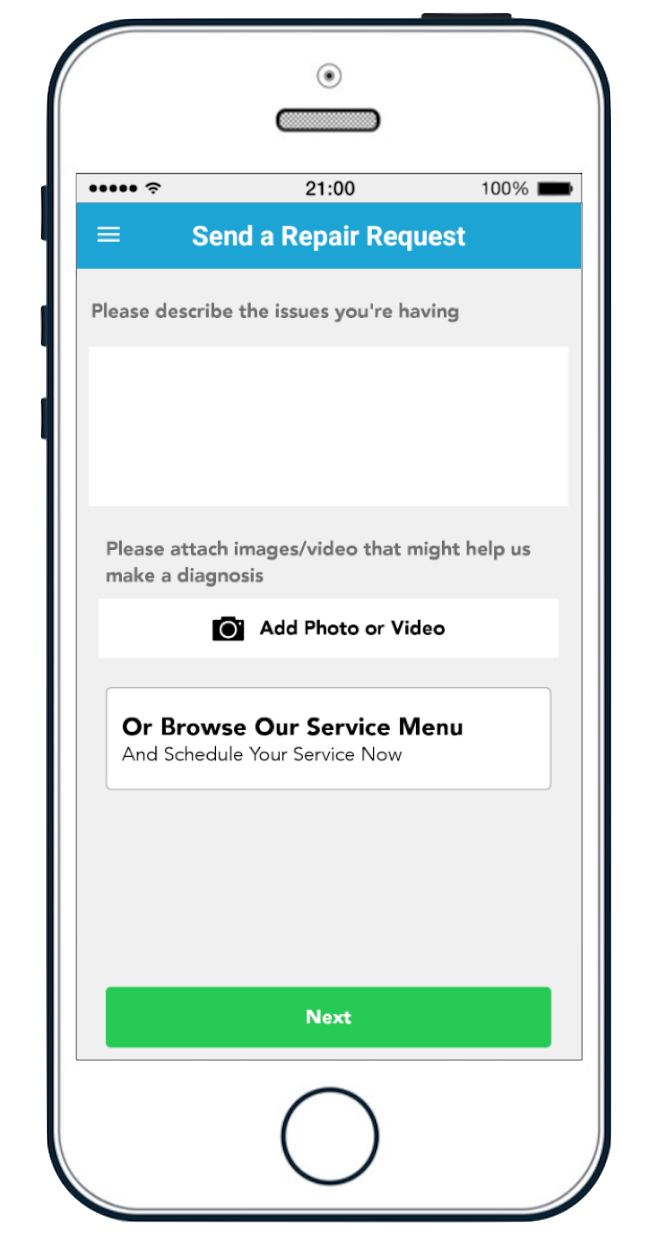 Repair Request
Send pictures, videos and a text description of whats wrong with your car. Talk to a service writer and figure out what's wrong with your car faster than ever before.
Call Request
Get a call that fits your schedule. If you need to talk on the phone, simply select a day and time that you want a dealership representative to call you.
Call Now
Talk to your dealership now. Simply click "Call Now" to dial your dealership's phone number instantly.
Roadside Assistance
Contact your provider instantly. Carmate provides you with a list of all the top Roadside Assistance providers. Simply add your's to your profile and contact them instantly from the app.
More features coming soon.